Innovation growth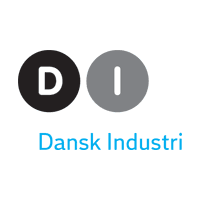 Climate change is on the agenda, and environmental protection and sustainability are becoming increasingly important. Ucomposites on Bogø help to lift the task of finding new and better methods for saving resources.
When Ucomposites received DI South Sealand's Initiative Award in October, it was a great acknowledgement for many years of hard work to build up the company.
"It has been a long journey, and the award is a pat on the shoulders. It means a lot that others have noticed the work and think it is well done", says Jakob Tholstrup, CEO of Ucomposites, who is seen in the middle of the picture from the award ceremony.
It takes an extra gear to get a business started
It has certainly been a long journey. A journey, which began in 2008 with wondering. Why is so much fiber glass discarded in connection with the production of wind turbines? It should be possible to recycle it, thought Jakob Tholstrup – and it was. Initially, it became a company in Cape Town, which supplied the fiber glass to the boat industry, which would otherwise become redundant waste. However, due to greater demands for traceability combined with the financial crisis, which affected the boat industry profusely, it was necessary to think new.
In 2013, the innovation came to a factory on Bogø. However, a long process had preceded travelling around the world to gather knowledge and develop the business idea. Jacob does not conceal that it has sometimes been hard and has demanded persistence.
"It has been uphill and we were running out of money at some point. So that's where you need to find an extra gear to move on", says Jakob, and also tells us that it succeeded, among other things, with help from CAPNOVA. CAPNOVA is an investment and development company that provides capital for innovative entrepreneurs with good ideas.
The entrepreneurs and business men Hans Gabelgaard and Steffen Steffensen also invested in Ucomposites, so they also have a great deal of credit for the company being where it is today.
An export business of great growth
Ucomposites is the story of a company with employees who have worked hard for the success. The success is real and the company has a growth of 30-50% per year and an export share of 95%.
It is especially the automotive industry in Germany, France and Italy, who demand Ucomposites' products. They use the fiberglass to produce lighter and energy-saving components for cars, such as inner shades, hat shelves and trunks.
Jakob is looking for an expansion with factories in the US and southern Europe. But right now it's about strengthening the company and creating a solid foundation to build on.
"We are still not aiming. Initially, it is about growing bigger and focusing on our core tasks. We need to make money so we can invest further. "
Contributes to the future with green solutions
As Jakob says, the products manufactured by Ucomposites are not unique in themselves. The unique feature is that the products are based on recycled glass fiber. This way Ucomposites help to reduce the amount of waste considerably, as the glass fiber residues from the wind turbine production would otherwise have to be deposited.
At the same time, the production with the recyclable glass fiber is much more sustainable. The production of one ton of fiberglass requires 60 kWh hours, with consumption of 8055 kWh in the production of new fiberglass. In addition, the CO2 emission is only 60 kg, where it is normally 1.9 tons.
"We do not just produce a random product. We take a waste product that can be used in a new context", says Jakob, who finds the environmental element very important:
"It makes great sense, because in this way we help to contribute to the green agenda by saving resources," he concludes.